Ridge Cap Fliese Roll Formmaschine
Aluminiumgrat- Kappen- Rolle, die Maschine, D bildet, wenn verschiedene Profile mit verschiedenen Mustern entsprechend der Anforderung des Kunden vorhanden sind u. Solch eine Gebirgskappe sind für Haus-Gebäude und Aufbau-Feld weit benutzt. Und das kompakte Design kann das Beste versuchen, um Platz und Kosten für unsere Kunden zu sparen. Die Maschine kann mit unterschiedlicher Ridge Cap mit automatisch justierbar sein

Arbeitsablauf:
Abwickelhaspel - Fütterungsleitfaden - Richten - Hauptwalzenformmaschine - PLC Contol System - Presse - Hydraulisches Schneiden - Ausgabetisch


Technische Parameter:
| | |
| --- | --- |
| Raw material | Colored steel, Galvanized steel, Aluminum steel |
| Material thickness range | 0.25-0.8mm |
| Rollers | 16 rows(according to drawings) |
| Material of rollers | 45# steel with chromed |
| Shaft diameter and diameter | 60mm, material is 40Cr |
| Cutting mode | Hydraulic |
| Material of cutting blade | Cr12Mov with quench HRC58-62° |
| Forming speed | 15-20m/min(without press) |
| Controlling system | PLC |
| Main motor power | 7.5KW |
| Hydraulic station power | 3KW |
Bilder der Maschine: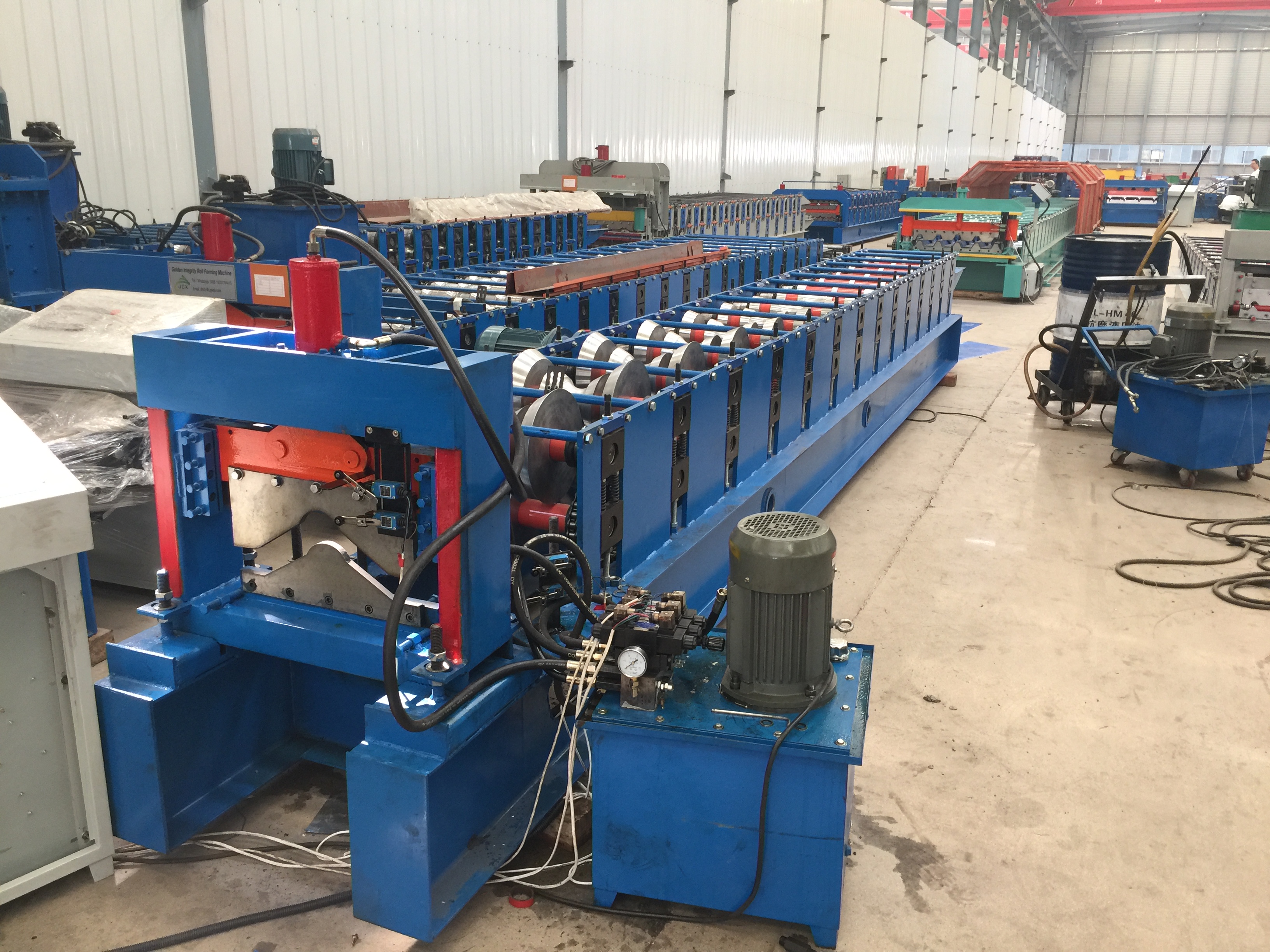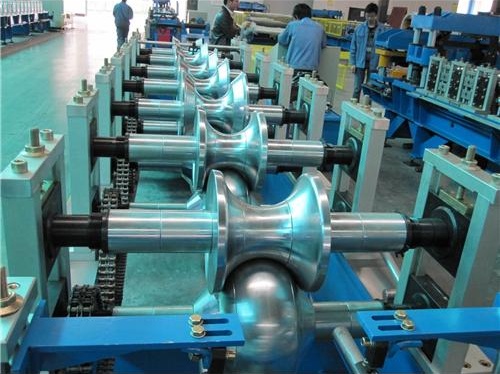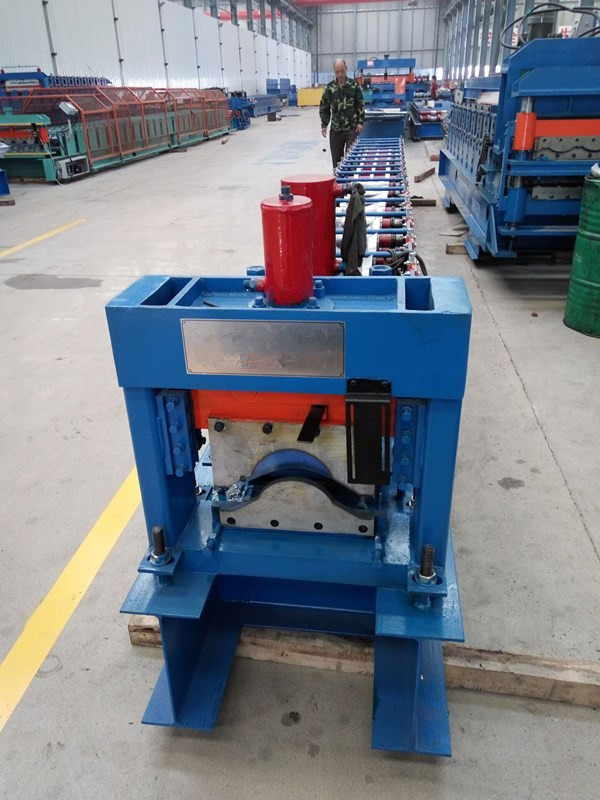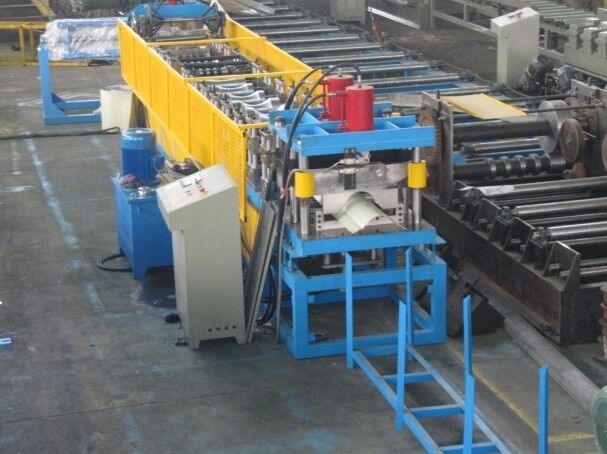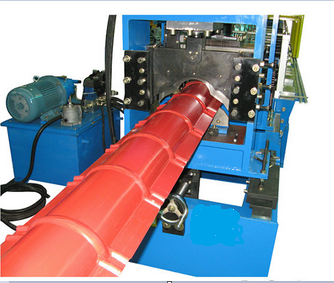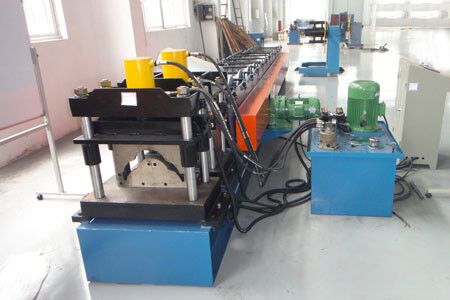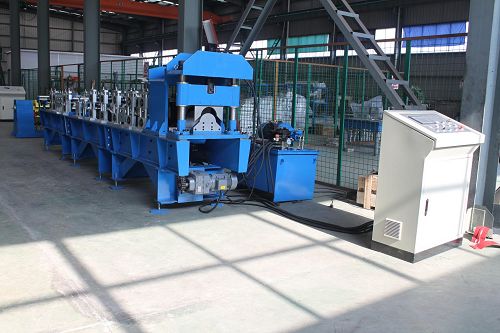 Firmeninformation:
Yingyee Machinery und Technologie Service Co., Ltd.
YINGYEE ist der auf verschiedene Kaltumformmaschinen und automatische Produktionslinien spezialisierte Hersteller. Wir haben ein wunderbares Team mit hochentwickelter Technologie und ausgezeichneten Verkäufen, die professionelle Produkte und damit verbundenen Service bieten. Wir haben auf Quantität und nach Service geachtet, haben großes Feedback bekommen und formulieren die Kunden. Wir haben ein tolles Team für den After Service. Wir haben mehrere Patch-nach-Service-Team nach Übersee geschickt, um die Installation und Anpassung der Produkte zu beenden.

Unsere Produkte wurden bereits in mehr als 20 Länder verkauft. Auch enthalten USA und Deutschland.
Hauptprodukt :
Roof Roll Formmaschine

Rolltor Roll Formmaschine

C und Z Pfette Roll Formmaschine

Fallrohr-Rollformmaschine

Leichte Kielrolle, die Maschine bildet

Schermaschine

Hydraulische Haspel

Biegemaschine

Schlitzmaschine
FAQ:
Schulung und Installation:
1 Wir bieten Installationsservice vor Ort in bezahlter, angemessener Gebühr.
2 QT-Test ist willkommen und professionell.
3. Handbuch und Gebrauchsanleitung ist optional, wenn kein Besuch und keine Installation.

Zertifizierung und nach dem Service:
1. Übereinstimmung mit dem Technologiestandard, ISO-Zertifizierung
2. CE-Zertifizierung
3. 12 Monate Garantie seit der Lieferung. Tafel.
Unser Vorteil:
1. Kurze Lieferfrist
2. Effektive Kommunikation
3. Schnittstelle angepasst.
Produktgruppe : Dachbahnrolle, die Maschine bildet > Ridge Cap Fliese Roll Umformmaschine